Did you know that Illinois has 606 common bugs? That is a lot of bugs that can infest your home and property. Many of these bugs carry diseases and can have an affect on your daily life.
According to The National Pest Management Association:
Pests can spread diseases such as Zika virus, West Nile Virus, Lyme Disease, Malaria, Plague, Rocky Mountain Spotted Fever, Hantavirus and Encephalitis.
97% of allergists believe a pest-free home is an important step in preventing asthma and allergy symptoms.
The saliva, droppings and decomposing bodies of cockroaches contain allergen proteins known to trigger allergy and asthma symptoms, especially in children.
Up to 60% of people with asthma who live in cities are allergic to cockroaches.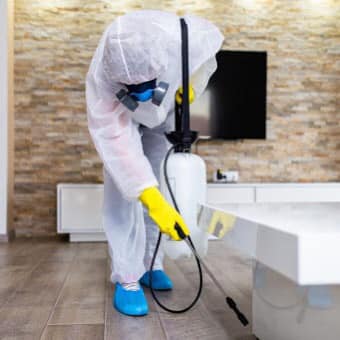 Many times, you don't see the bugs that are affecting your health. They take up behind walls, in attics and basements, and in some cases carpets and mattresses. If members of your family are suddenly showing signs of allergies, you may have an unseen infestation. Call us today at Amigos Pest Solution. We are locally owned and well versed in finding, eradicating, and preventing the return of all the local pests. Don't let the smallest of creatures put your family's health and well being at risk. We will take care of your pest control needs once and for all.
Amigos Pest Solution is introducing a Disinfectant Service. We can disinfect your home or place of business from the viruses that are among us!!!
Call or email me for more information (708) 768-8822 or Miguel@amigospestsolution.com.